The venue of the conference will be in the Old Library (Stary BUW, http://goo.gl/BKFFe7) of the University of Warsaw, which is located in the Main Campus, close to the historical center of Warsaw (map of the Main Campus).
Information about the University of Warsaw can be found at the Welcome Point website.
The main campus is located in the Old Town in central part of Warsaw:
University of Warsaw, Main Campus
Krakowskie Przedmieście 26/28
00-927 Warsaw, Poland
It can be easily reached by public transport from both the Central Train Station and the Chopin International airport. From the airport a direct connection is offered by bus 175, which stops in front the of UW Main Campus gates (stop UNIWERSYTET). From the Central Train Station (stop DWORZEC CERNTRALNY), buses 128 and 175 offer a direct connection with the UW Main Campus (stop UNIWERSYTET).
If you chose to take a taxi, you will see that outside the doors at the arrival terminal, licensed taxis are usually waiting. Most of them accept credit card payments (they usually have the relevant stickers to highlight it). If you want to take an Uber, we suggest to arrange the meeting at the departure level.
Attention: On Sunday, June 25th, the Royal way in Warsaw (Krakowskie Przedmieście and Nowy Świat streets) is closed to all traffic, including public transport. Buses have modified routes. If you were planning to reach the Welcome Reception by bus 175 (from the airport) or 128, the closest stop is pl. PIŁSUDSKIEGO. Underground is working without problem, the closest stop is on line M2, stop NOWY ŚWIAT/UNIWERSYTET. During working days things are back to normal.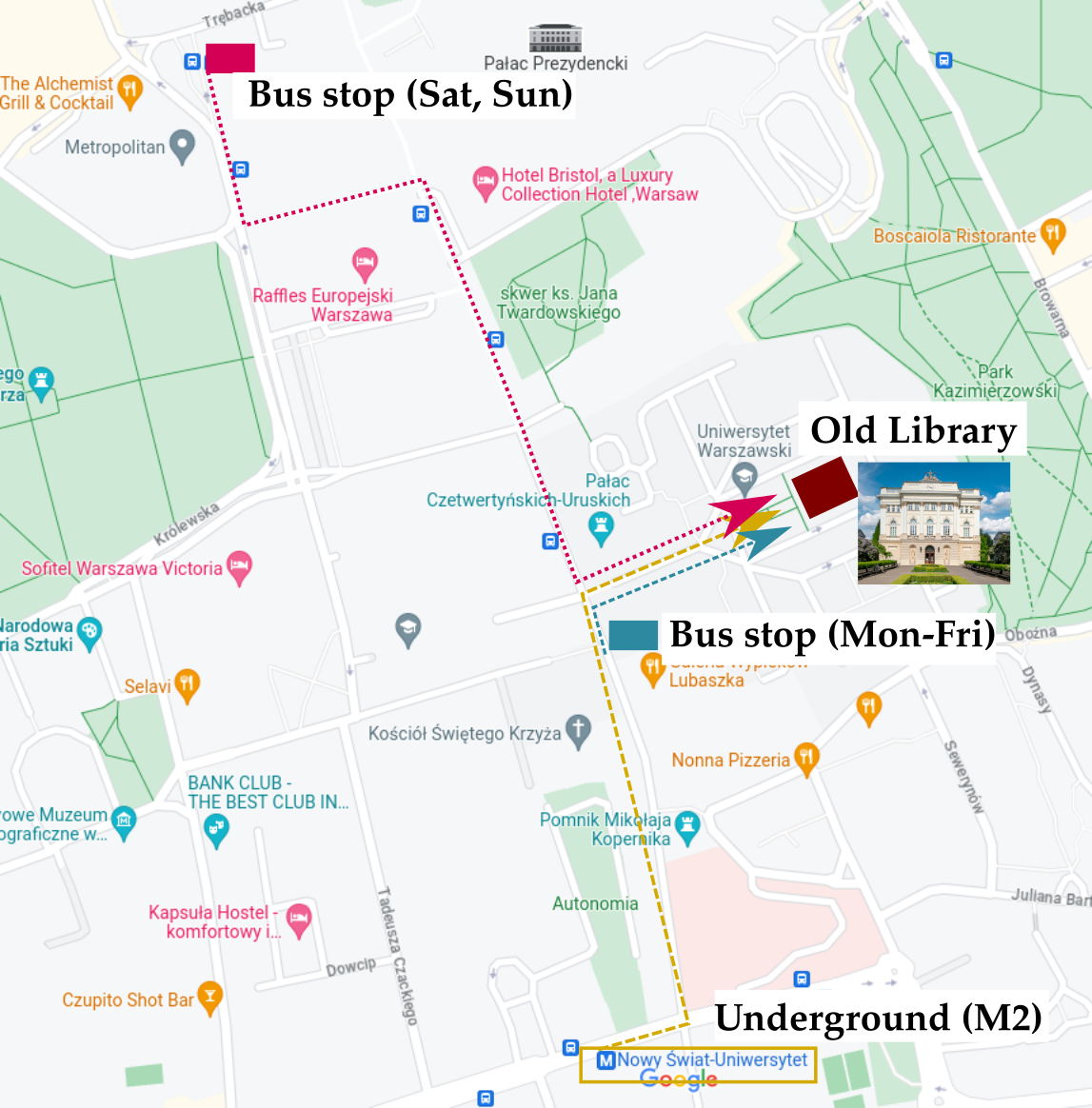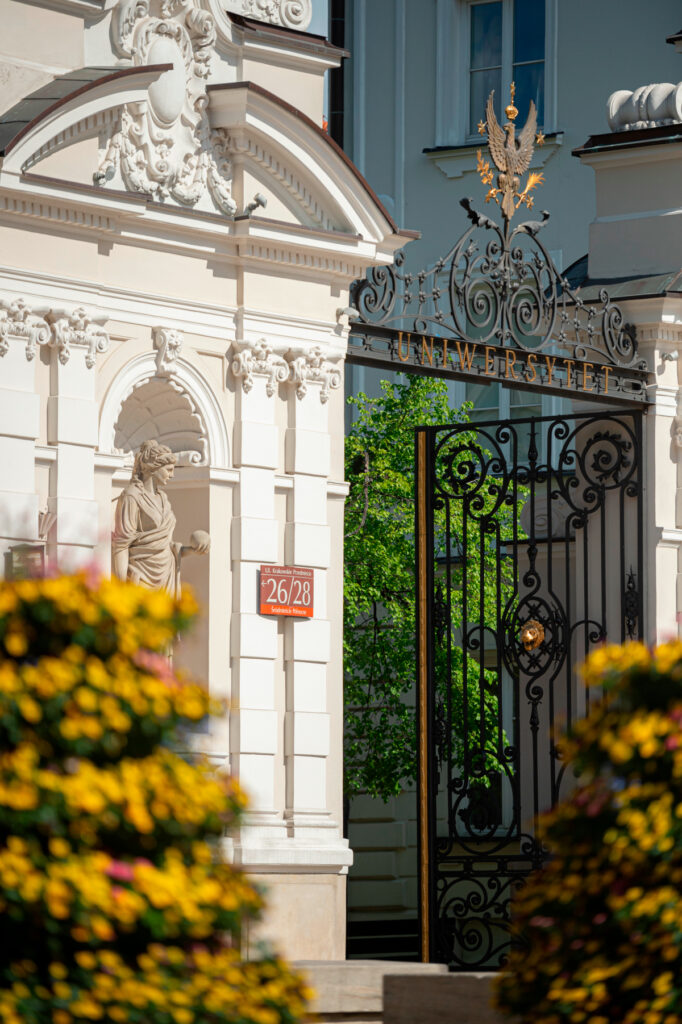 Lodging
There are several hotels in the vicinity of the main University campus. We suggest the use of standard search engines to locate the hotel most convenient for you. We are aware that unauthorized entities (some sort of travel agency) call conference participants claiming problems with the hotel booking and asking for their credit card details. Please beware that NO external agency is authorized to handle any aspect of the conference organization, including hotel reservations, on behalf of the organizers. Should anybody attempt to contact you, please inform the organizers.