Pocket programme can be found here.
Guided tour to the Royal Castle (Zamek Królewski)
map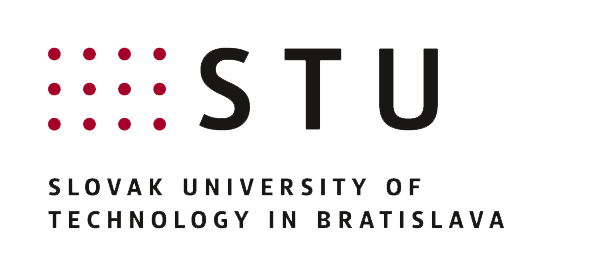 The Slovak University of Technology in Bratislava (STU) is a modern educational and scientific institution. According to the Slovak higher education ranking scheme, STU has been the best university in chemicals technologies, computer and technical sciences in the long term. STU offers education in technical fields and involves students in research in natural sciences, computer sciences, construction, architecture, materials technologies, chemistry and food technologies. STU provides 3 level education (bachelor, master and PhD.) at all 7 faculties. Since its foundation in 1937 more than 145.000 students have graduated. In average, 17.000 students study at the STU every year.
The Institute of Nuclear and Physical Engineering (INPE) is one of the 10 institutes working as a part of the Faculty of Electrical Engineering and Information Technology (FEI). It is responsible for university education in the area of nuclear and physical engineering. Through education, scientific, research and development activities, INPE is active in the fields of: General Physics, Mathematical Physics, Physics of Condensed Matter and Acoustics, Nuclear and Sub-nuclear Physics, Material Science, Environmental Engineering, Electro-technology and Materials, Nuclear Power Engineering and Technology, Biomedical Engineering, and Physical Engineering.
The University of Warsaw is the best university in Poland and one of the leading ones in this region of Europe, where app. 45,000 people study. The candidates are offered a very broad range of courses in the fields of humanities, social sciences and natural sciences.
The Faculty of Physics is a large research and teaching center. It consists of The Institutes of Theoretical Physics, Experimental Physics, Geophysics, The Astronomical Observatory and The Department of Mathematical Methods in Physics. The Faculty is regarded as one of the best in the country, recognized internationally for the high quality of research and education. Nuclear Energy and Chemistry is a field of study provided jointly by the Faculty of Physics and the Faculty of Chemistry since 2011. As a response to the government plan of construction of nuclear power plants in Poland, the main goal of this field of study was to educate specialists and scientists who will be participating in nuclear power development program. A new two-years master's program on Reactor Physics is curently being developed at the Faculty of Physics.

The University of Pavia is one of the world's oldest academic institutions, with its foundations existing as early as the 9th Century. An edict by King Lotharius recognizes that a higher education institution was already established in Pavia in 825, which was mainly devoted to the study of law. He then appointed it as the main education site for Northern Italy. Internationalization is one of the core concepts of the University of Pavia, with an increasing presence in the international higher education arena. Unipv participates in more than 400 international agreements with universities all over the world, and it actively promotes the research in collaboration with the world's most prestigious academic institutions. Since 1361 he has been training young people from all over Italy and beyond. It counts among its masters famous names such as Alessandro Volta, Ugo Foscolo, the Nobel laureates Camillo Golgi, Giulio Natta and Carlo Rubbia. The University of Pavia is a student-friendly campus, with around 24,000 students (not counting doctoral students, postgraduates and masters students), 18 colleges where boys and girls live and grow together, exchange ideas and projects, prepare the best for their future. Two city sites: Pavia and Cremona; 92 courses of study (41 three-year degree courses, 43 master's degree courses and 8 single-cycle degree courses), of which 13 in English (Medicine and Surgery – first university in Italy to promote it; Molecular Biology and Genetics; International Business and Entrepreneurship; Economics, Finance and International Integration; World Politics and International Relations; Computer Engineering; Civil Engineering for Mitigation of Risk from Natural Hazards; Electronic Engineering; Industrial Automation Engineering; Psychology Neuroscience and Human Sciences; The ancient mediterranean world. History, archeology and art, Artificial intelligence, in addition to the Italian-Chinese curriculum in Building Engineering-Architecture). A wide educational offer covering the following areas: Economics; Law; Political Science; Engineering and Architecture; Letters, Languages ​​and Philosophy; Psychology; Musicology; Mathematical, Physical and Natural Sciences; Medicine and Surgery; Health care professions; Pharmacy; Chemistry; Biological science; Biotechnology; Geology; Communication Sciences; Exercise Sciences. For students, more than 400 collaboration agreements with foreign universities and over 600 Erasmus scholarships (for study and internship), 20 PhD courses based in Pavia organized in 3 macro-areas (Science and Technology; Science of Life; Humanities and Social Sciences) and 4 doctoral courses in agreement / consortium with administrative headquarters at another University; 41 schools of specialization in the medical area and a School of Specialization for the Legal Professions (in collaboration with the Luigi Bocconi University of Milan), 16 1st level Masters and 33 2nd level Masters and 7 specialization courses, and one wide range of internships, with an increase in the offer of Erasmus Placement programs